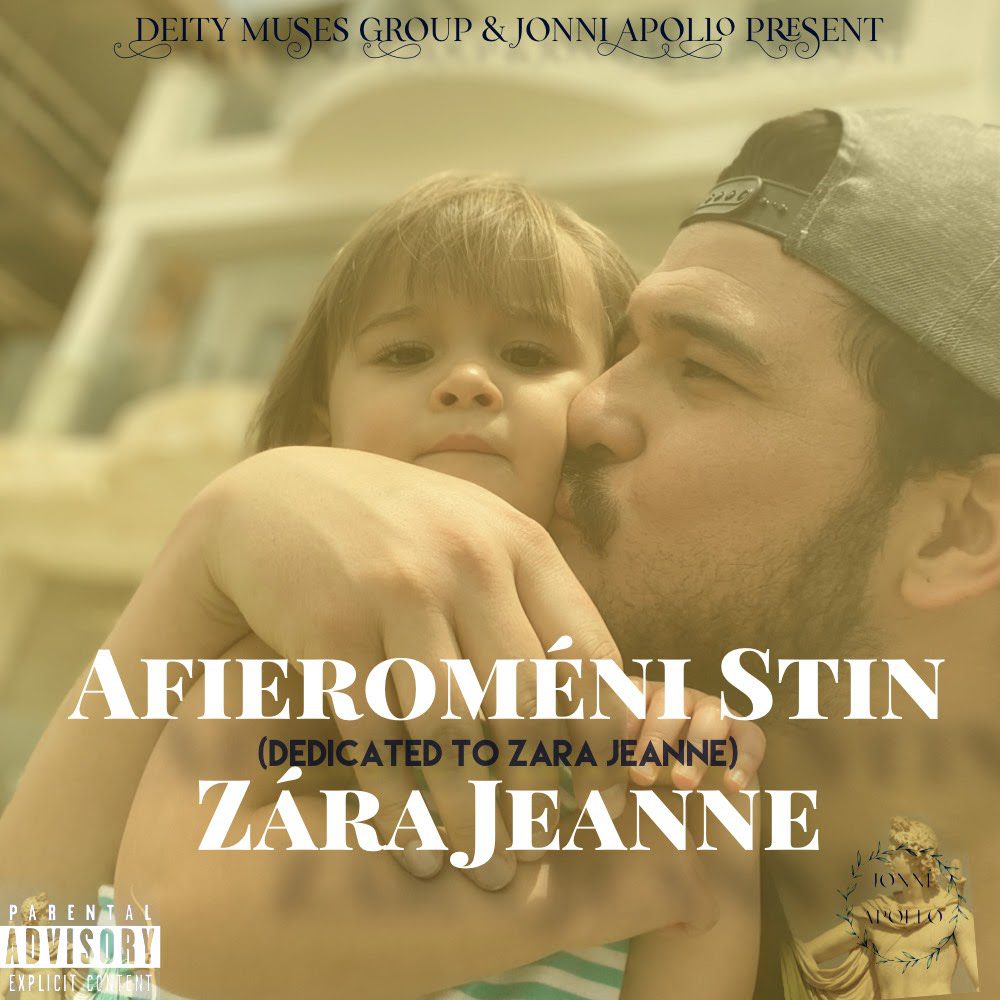 Jonni Apollo is not an average rising star. This rapper has been in the game for a long time for now but due to the worst circumstances, he had to quit music for an indefinite period of time.

Jonni Apollo has been through many difficulties which eventually made him stronger and motivated to continue his music career. Now, after breaking a year of silence, this talented LA-based latin-american rapper shares with the world his latest release of two tracks titled "Afieroméni Stin," following-up on the release of his music video for "Chains From Apollo."

"Afieroméni Stin" means dedicated to, and it is obvious from the lyrics and the cover art made for the single that the young artist dedicates this deep and raw track to his little daughter Zara Jeanne.

Another subject to respect Jonni for is the fact that  "Afieroméni Stin" has been released via his own label – CFA Records (Chains From Apollo Records). Jonni's peerless skill of combining lyrical eloquence that reflects his difficult life experiences with classic vibes is giving him a unique appeal among rappers.

Jonni Apollo is an artist who is overflown with a creative depth, and undoubtedly capable of withstanding the onslaught of the harsh music industry and breaking forward.