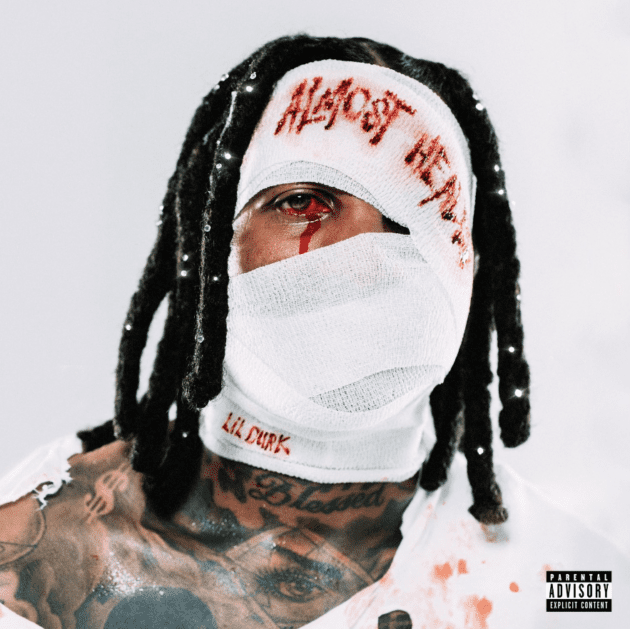 Almost.
Lil Durk's still recovering from his trials and tribulations on his eighth studio album, Almost Healed.
Locked in at 21 tracks in total, the project is powered by "All My Life" featuring J.Cole, "Pelle Coat", and the album's opening track, "Therapy Session", a skit narrated by Alicia Keys.
Other tracks include "Put Em On Ice", "You Got Em", Moment Of Truth, and a production line up consisting of Chopsquad DJ, Southside, Zaytoven, Wheezy, Metro Boomin, Alicia Keys, ATL Jacob, Dr. Luke, and more.
Future guest stars on the track "Never Imagined" while Kodak Black makes his cameo with "Grandson". The album includes a posthumous appearance by Juice WRLD ("Cross The Globe") and collaborations with Morgan Wallen, Chief Wuk and Rob49.
Almost Healed is the follow up to last year's 7220 album and his first project since his Only The Family complication, Loyal Bros 2. Since then, he's been featured on countless collaborations from Trippie Redd to Don Toliver and the most recent "Say Less" with Swizz Beatz and A Boogie Wit Da Hoodie.