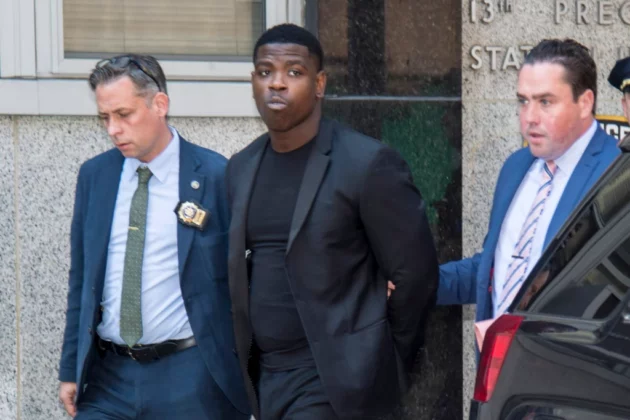 Oh Casanova.
After already serving two years in prison, Casanova was ordered on Tuesday (Jun. 27) to complete 188 months in prison for his gang-related racketeering conspiracy case.
In 2020, Casanova surrendered to NYPD after he and 17 other members of the Untouchable Gorilla Stone Nation Bloods Gang were indicted in a racketeering and drug conspiracy case.
The 36-year-old Brooklyn rapper plead guilty last year for his role in numerous offenses that included murder, shootings, robberies, assaults against their rivals and their fellow members, distributing cocaine and crack, and fraud.
"Caswell Senior is not just a notorious recording artist, but he is also a high-profile leader of a vicious street gang and a magnet for gang violence," stated U.S. Attorney Damian Williams. "At a crowded Miami house party, Senior personally fired a gun that seriously injured and could have killed a victim, inciting a shootout."
"Further, Senior's stature in the community was central to Gorilla Stone's successful recruitment and nationwide expansion," Williams continued. "Today's sentencing — along with the other significant sentences that have been imposed in this case — shows once again that gang life is not worth it and will lead to many years in prison."