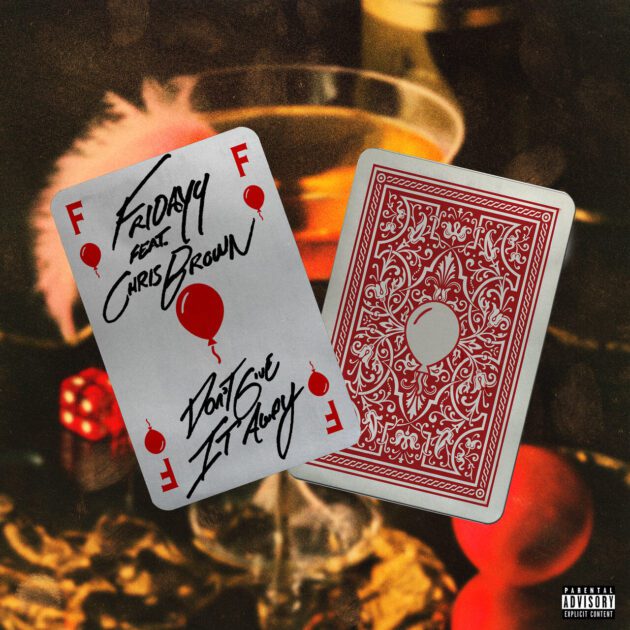 Fridayy connects with Chris Brown on their collaboration, "Don't Give It Away".
Co-produced by Aidan Brody, Fridayy and KVRIM, the Philly crooner gives his woman his all and turns up the heat.
"We gon' fuck around and make a movie / Let me get it wetter than jacuzzi," he sings. "Shawty, you know you could have it your way / You be acting' different after forеplay," he continues while Breezy tears it up.
"Used to look over the city while I blow your back out / Love when I'm aggressive, I might pull a track out."
The track marks Fridayy's first official release since last year's Lost In Melody project.