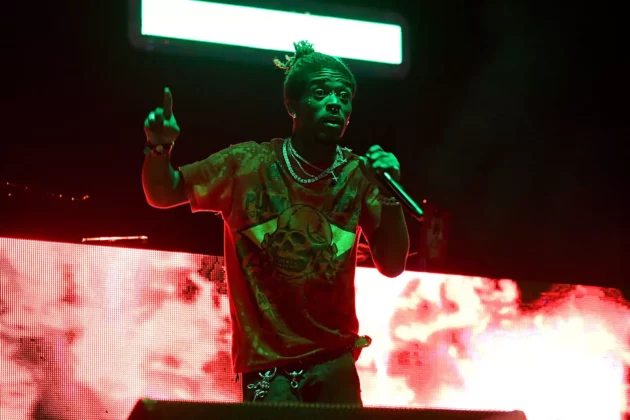 Damn!
Lil Uzi Vert has just scored the first No. 1 debut for a rap album this year with their latest release, Pink Tape.
Billboard reports the Pink Tape earned 167,000 equivalent album units with 11,000 in album sales in its first week. It's 154,000 SEA units equaled to 210.39.00 million on-demand streams of its 26 tracks becoming the largest streaming week of rap or R&B/hip-hop title this year.
18 of the album's songs have debuted in the Billboard Top 100 charts and makes Uzi the 14th artist in history to tally 100 career Hot 100 hits.
The Pink Tape ended the longest gap between No. 1 rap albums on the charts in nearly 30 years. The last rap chart-topping debut was Metro Boomin's Heroes & Villains last December.
The release marks Uzi's third chart-topping debut on the Billboard 200 charts following 2020's Eternal Atake and the 2017 debut album, Luv Is Rage 2. The Pink Tape also marks Uzi's fourth top 5 debut which includes Lil Uzi Vert vs. The World 2 and Pluto x Baby Pluto, their joint album with Future, which both missed the mark and debuted No. 2 in 2020.
Pink Tape is Lil Uzi Vert's third solo and major label album, which spawned the hit single, "I Just Wanna Rock" and collaborations from the likes of Nicki Minaj, Travis Scott, Don Toliver, and more.