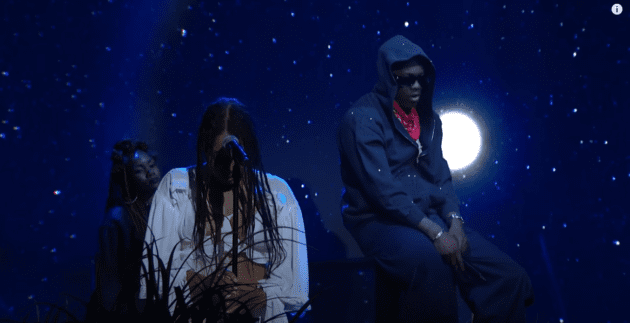 Ladies and gentlemen, Lil Yachty.
Lil Yachty made his Saturday Night Live debut on April 1 with a performance of "Black Seminole" and "Drive Me Crazy".
Introduced by the evening host, actress and comedian Quinta Brunson, Lil Yachty, Diana Gordon and an all-female band performed the soothing track "Black Seminole" from a stage propped with plants and a night sky with a full moon and rainbow.
Later on during the evening, the tandem returned to the stage for funky rendition of "Drive Me Crazy" while the stage was filled with a sky blue backdrop, vibrant colors and sun.
Both tracks are off Lil Yachty's latest album, Let's Start Here, a psychedelic and alternative project featuring 14 tracks including "Say Something" and more.