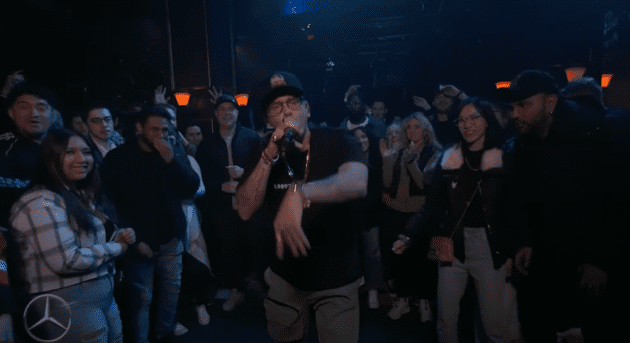 this is a world premiere!
Fresh on the heels of premiering his "Lightsabers" video, Logic brought the track to Jimmy Kimmel Live! for his late night performance.
Introduced by Juicy J, Logic kicked off the performance backstage from a living room set and with fans. He later rocked the stage with C Dot Castro and a live band where they tossed money in the audience.
The track, which features Juicy J and a verse from C Dot is off Logic's forthcoming album College Park which drops at midnight (Feb. 24)