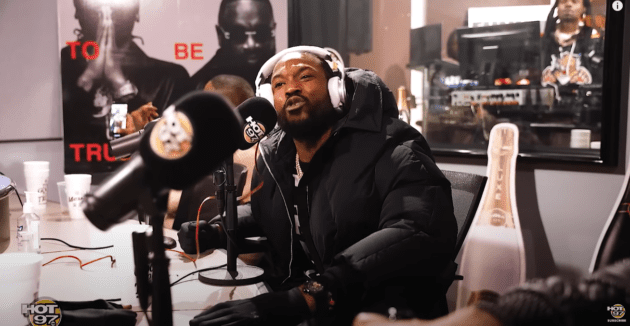 Y'all thought we was finished?
Hot off the release of their Too Good To Be True album, Rick Ross and Meek Mill made a pit stop at New York's Hot 97 for Funkmaster Flex's show.
During the MMG duo's visit, Meek Mill was put in the hot seat with various instrumentals where he bodied the mic for nearly five minutes.
"Find me, chilling on an island, I'm doing jet ski / Freestyling, I can't even tell you what we doing next week," the Philly rapper raps over the "Knuck If You Buck" beat. "You the type to get killed quick / We the type to get Ms quick / Never ever let a chick did me like Will Smith."
Last Friday, Rick Ross and Meek Mill released their collaborative album, Too Good To Be True featuring 17 tracks including collaborations with Wale, Future, The-Dream, Fabolous, DJ Khaled, Teyana Taylor, French Montana, Shaquille O'Neal, Dame D.O.L.L.A., and Jeremih.
Rick Ross and Meek Mill capped off their release day on The Tonight Show Starring Jimmy Fallon with a performance of "Shaq & Kobe" and "Ima Boss".