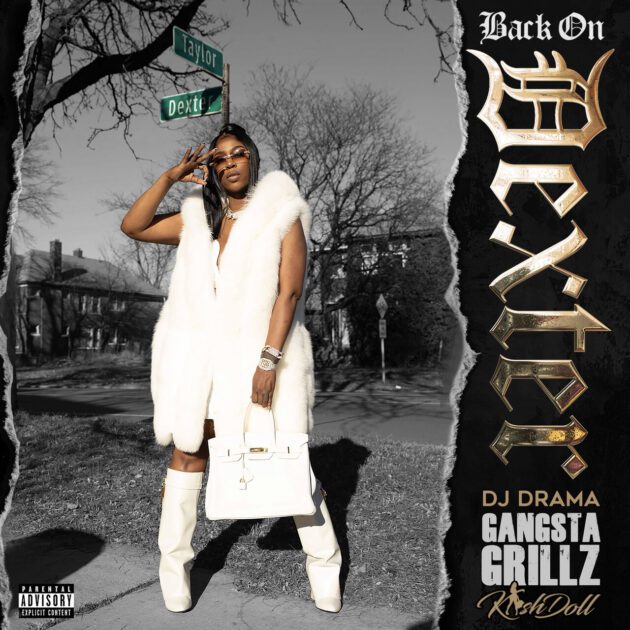 Guess who's back.
After a brief hiatus, Kash Doll makes her epic return with her latest project and first Gangsta Grillz mixtape, Back On Dexter.
Hosted by DJ Drama, the Detroit rapper ushers in the release with the music video for "Oh Boy" featuring featuring Baby Money, Skilla Baby, Cash Kidd, RiskTaker D-Boy, and Djbj 3525.
The majority of the 11-track set features collaborations including guests Lakeyah who appears on "Add It Up", Payroll Giovanni assisting with "Legit", and Icewear Vezzo on "RNQ". Other appearances include Babyface Ray, Peezy, Sada Baby, Tay B, Coach Joey, and many others.
This marks Kash Doll's first music since last year's "Abow" song featuring Rubi Rose and DreamDoll.