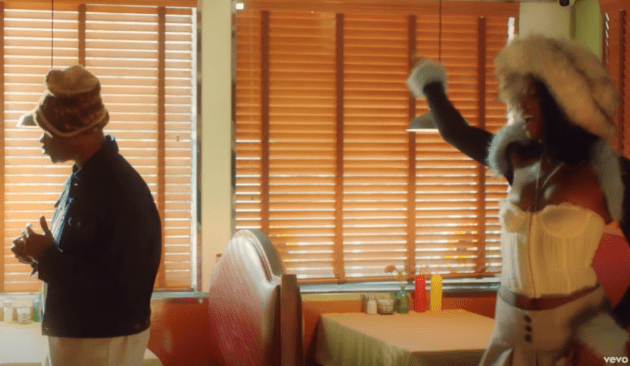 Don't hold back.
BJ The Chicago Kid and Coco Jones link up at a diner in the accompanying music video to his latest single, "Spend The Night".
Portrayed as a cook, BJ eyes Coco dining at a table before he daydreams swooning her with a sultry performance.
"Rolling around from the floor to the bed / Can't get you out of my mind," BJ yearns for his co-star before she takes charge. "Come closer boy, the night's over when I say it's over / When I touch you baby then you touch me, I wanna be closer."
Released last month, "Spend The Night" is the follow-up to BJ's "Liquor In The Sky" featuring Freddie Gibbs. Meanwhile, Coco is hot off her appearance on Brent Faiyaz' "Moment Of Your Life" and her very own "ICU (Remix)" with Justin Timberlake.