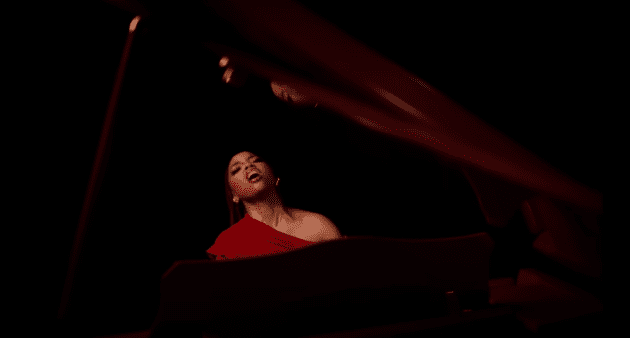 With her debut album In Pieces arriving on Friday (Mar. 31), Chloe performs the title-track in its accompanying music video.
Dressed in all red, the R&B singer hitting a red grand piano and sings of a heartbroken relationship and her desire for reconciliation.
"Cause I don't wanna go on / Oh, living a life that you've been missing," she sings. "And I don't want nobody else / To hold me when I'm in pieces."
"In Pieces" arrives on the heels of the album's previous single, "Body Do".