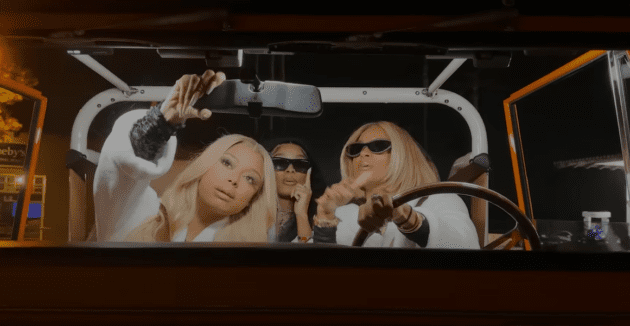 Remix!
On the heels of her new single,"Da Girls", Ciara boosts the empowering anthem with the remix featuring Lola Brooke and Lady London.
On the OG Parker-produced record, which arrives with its music video, Lola Brooke kicks off the track bigging up her fellow industry ladies. "2 Steps ahead Like Ci / Fitted in Fenty, I'm bad like Rih," raps the Brooklynite with her co-stars at a Beverly Hills mansion.
Meanwhile, Lady London salutes all the female hustlers flexing inside of a late night shop. "This is for the girls on the grind / This is for the girls that done worked full time," raps the Boogie Down MC, before Ci recites her original third verse from an outdoor basketball court and cruising the streets.
Both versions of "Da Girls" arrive following Ciara's "Better Thangs" featuring Summer Walker and its remix featuring GloRilla.