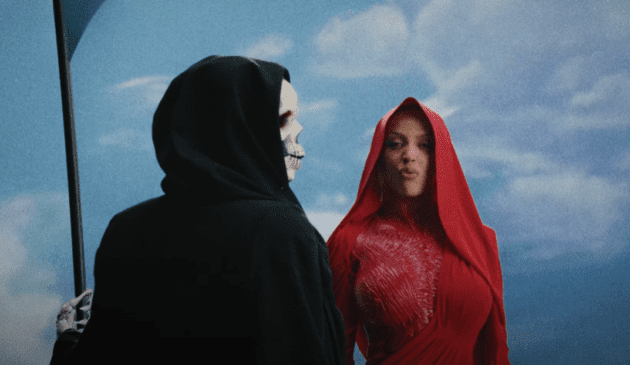 Walk on by.
Doja Cat is back with her brand new single, "Paint The Town Red", which arrives alongside its music video.
Directed by Doja Cat and Nina McNeely, a rebellious Doja continues to live her carefree life while addressing her ongoing critics.
"I don't need a big feature or a new sidekick / I don't need a new fan 'cause my boo like it," she raps in a red robe alongside the grim reaper. "I don't need to wear a wig to make you like it / I'm a two-time bitch, you ain't knew I'd win? / Throw a shot, like you tryna have a food fight, then," she continues as she butchers some beef and rides a demon in the sky.
"Pain The Town Red", which samples Dionne Warwick's 1964 hit "Walk On By", is the follow up to her previous "Attention" single and are both off her upcoming album.