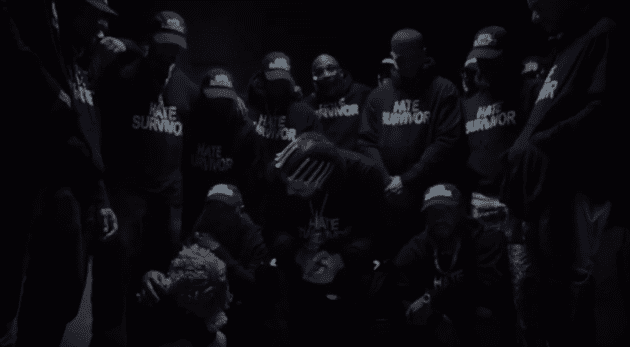 Shall we begin?
With For All The Dogs finally arriving on Friday (Oct. 6), Drake brings his Scary Hours with his new video, "8AM In Charlotte".
Beginning with his son Adonis explaining his drawing for the album's cover art, Drizzy punches in the clock with three hot verses over Conductor William's haunting pianos.
"You young boys take some of that money and set it aside / Not having enough to pay your tax is a federal crime," he raps while sporting hair rollers and a multi-color Louie V bomber.
The 6 God continues to address his critics. "You niggas obsessed with me, and it's not on no-hetero vibe / Handle beef so quiet, you think that I'm letting it slide / Next thing you know, we tip-toeing past enemy lines / Diss me so long ago, we making your memories fly."
"8AM In Charlotte" is the latest installment of Drake's long-running AM/PM series with 2021's "7AM On Bridle Path" being his previous. For All the Dogs is Drake's eighth solo album, which features the previously released "Search & Rescue" and "Slime You Out" featuring SZA.
8AM IN CHARLOTTE @Drake pic.twitter.com/tDvrAvjpTl

— OVO Sound (@OVOSound) October 5, 2023