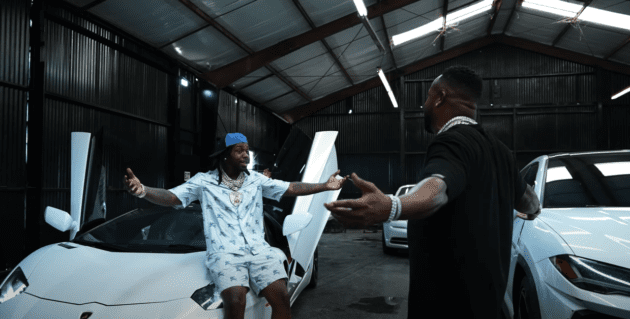 Got a moment?
Ahead of his El Toro 2 album, EST Gee shares "A Moment With Gotti" with his final drop before the release.
Directed by Cash Jundi, the vide captures the Louisville rapper and his CMG boss flexing alongside a couple of white luxury automobiles and from a lush hotel.
"But I ain't flinching ain't nothin' / I send 'em, they comin', I don't pay 'em nothin' under a hundred," raps EST Gee. "He took off running, but stumble, got his head turned to a pumpkin /Plus my sons in the buttons, they know their daddy been thugging."
El Toro 2, which previously released "Streets On Lock", is EST Gee's second project of the year following March's MAD album.