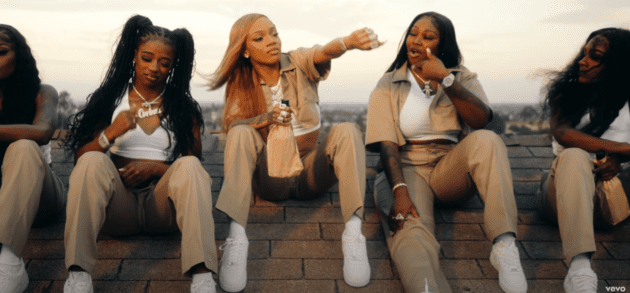 Set it off, Glo.
CMG's GloRilla calls on her female troops for her brand new single, "Wrong One", produced by Tay Keith.
In the Ben Marc and GloRilla-directed clip, Glo, Gloss Up, Slimeroni, K Carbon, and Aleza sound off on the fellas as they cruise to a particular man's residence and terrorize the pad before leaving it in flames.
"You used to be the shit in school, but now it's my turn / Hit me from the back after I bust all on his sideburns," raps Glo as she and the girls sit on a rooftop inspired by a scene from the 1996 film, Set It Off.
"Wrong One" is GloRilla's first music since "Lick Or Sum" and follows the Memphis rapper's recent freestyle over Latto's "Put It On The Floor".