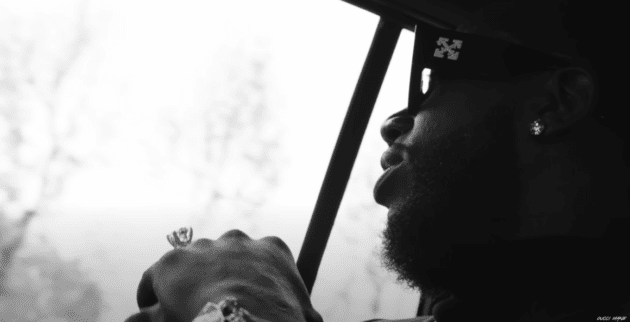 Burr!
Gucci Mane takes a moment to reflect on his latest release, "Broken Hearted".
Directed by Joe Yung Spike, the black-and-white clip, which features archive video, Guwop rides in the back of his Rolls Royce where he addresses his critics, lost loved ones, and his trials and tribulations.
"I'm just sitting here with my thoughts, thinkin' 'bout these wars I fought / And all the flights I caught and all this ice I bought," he raps over the TP808-produced track. "We used to pray for sunny days to take the rain away / Guess all the money and the fame can't take the pain away."
"Broken Hearted" is the follow-up to the previous "Now It's Real" and are both off his upcoming  Breath Of Fresh Air arriving October 13.