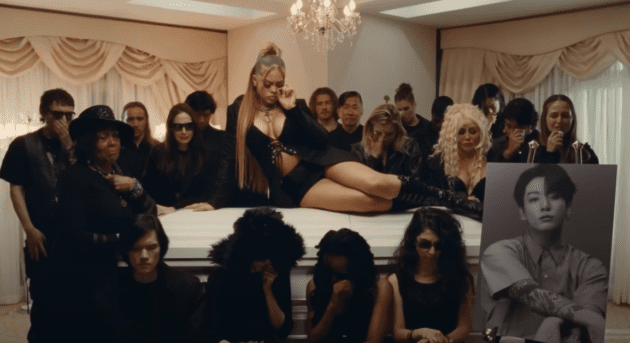 Rest in peace.
BTS Junk Kook connects with Latto on his new single, "Seven".
Directed by Bradley and Pablo, the accompanying music video centers Jung and South Korean actress Han So-hee during tense moments from a dinner out and a storm.
"It's the way that you can ride / Think I met you in another life / So break me off another time," he K-Pop star sings to her in a laundry mat, before Latto checks in from Kook's funeral.
"Come here baby let me swallow your pride / What you on I can match your vibe / Hit me up and I'mma Cha Cha Slide," she proactively raps on top of her co-stars casket.