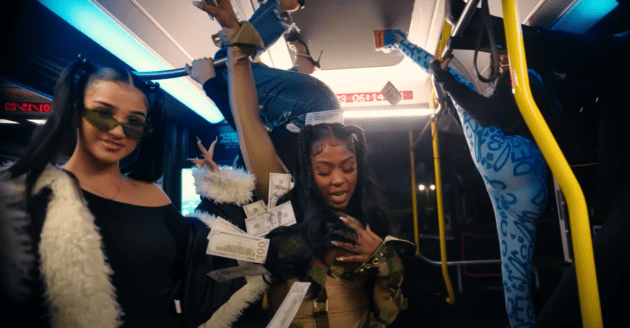 Get down or lay down.
Hot off the release of her first Gangsta Grillz project, Kash Doll takes the celebration on the bus for the project's latest video "On The Flo" featuring Sada Baby.
Directed by Diego, the Detroit duo ride through their city on a bus filled with eye-candy and falling money while delivering their ratchet bars.
"Wrapped like a present on a tree, how it's poking," raps Kash Doll as she twerks with her fellow girls. "Bitches got pressure like an opp, then it's smoke then / Sexy Black bitch got pussy you can soak in / Queen of the Dolls, it wasn't written, it was spoken."
"On The Floor" is off Kash Doll and DJ Drama's Back On Dexter: A Gangsta Grillz Mixtape, which also features "Oh Boy" and guests Babyface Ray, Lakeyah, Icewear Vezzo, Payroll Giovanni, and more.