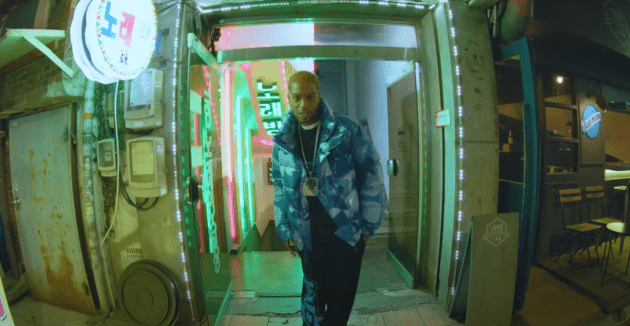 Bleed easy.
Kid Cudi is all smiles in his brand new music video, "Ill What I Bleed".
Co-directed by himself and Jason Goldwatch, the clip spots Cudi walking through a city in South Korea highlighting his ability to staying true to himself despite everything he has overcome.
"No worries, the boy survived / Keep on coming out the rubble, the 'now he's alive'," he raps from a clothing warehouse, a street market, and even on stage. He continues, "Walk through fire, I'm unbreakable, legend, he's deep / No wonder why them suckers hating just 'cause I'm me."
"Ill What I Bleed" was first premiered in early September on his Soundcloud along with "Most Ain't Dennis". Both songs are off his upcoming album, INSANO which he has pushed back to January. Earlier this month, he released his Star Trek-inspired "Heaven's Galaxy", a song for his collaboration with the classic sci-fi franchise.