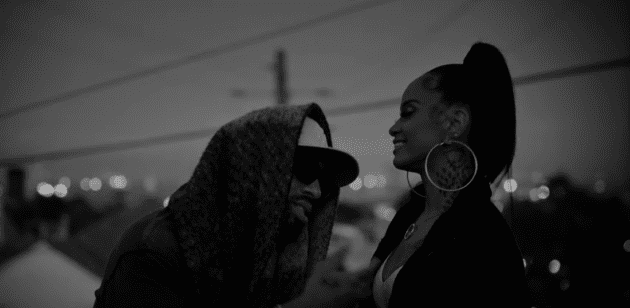 The Night Shift is coming.
Larry June and producer Cardo give Blxst the spotlight on their new single "Without You", which now arrives with its accompanying music video.
Over Cardo's laid-back soundbed, the black-and-white clip centers Uncle Larry and Blxst serenading their lady co-stars in a couple romantic shots.
"I just want to hold you down / Don't worry about nothing baby," sings Larry, while Blxst does what he does best. "I been around / Still ain't one like the one that I found / You got me stuck / Lifting you up while you holding me down
"Without You (Blxst Interlude)" checks in following June and Cardo's previously released, "Chops On The Blade". Both songs will be featured on the pair's upcoming album, The Night Shift.