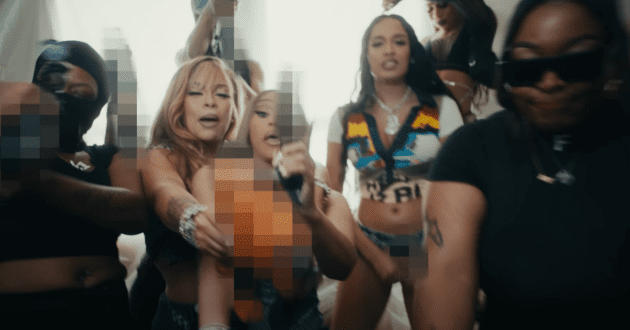 Bang bang.
Fresh out the plastic bag, Latto re-ups her "Put It On The Floor" single with the remix featuring Cardi B.
To accompany the release, the wild video finds Big Latto and Cardi flexing on their haters from twerking and sweeping money at a supermarket to stunting at the jewelry store and flashing firearms at the crib.
"Rip me out the plastic, I been acting brand new / Bitches acting like they running shit, they really ran through," Latto raps, while Cardi drops a hot verse for her opps.
"All these hoes is mid / Got her lurking on my page before she feed her kids," she raps while giving Offset a lap dance. "Shitting on these bitches, dunking on they heads / Get these hoes some melatonin, put they ass to bed."
"Put It On The Floor Again" marks the pair's first official collaboration and Cardi's first music since last year's collaborations with Kanye West, Glorilla, and more. Latto released the original single back in April.
In other news, Latto just scored a victory with recent gun case being dismissed.