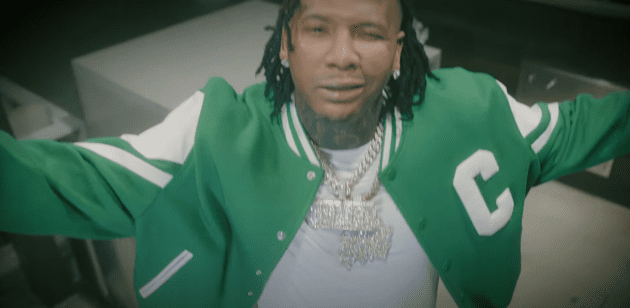 Sholl is!
Moneybagg Yo is sure enough not to be fucked with in his new video, "Sholl Is".
In the stunt-filled clip, the Memphis rapper flexes for his haters while riding around town.
"Trapping off in the shade / Upgraded my life, made a better way / Used to barely get by, now we getting paid," he raps while pushing his ATV in the streets. "I had already knew they was finna hate / Canary yellow diamonds, lemonade / A lil' over a four in the Minute Maid," he continues while sipping lean and counting money with his crew.
The track is off Moneybagg Yo's latest mixtape, Hard To Love featuring Future, Lil Durk, GloRilla, Fridayy, YTB FATT, and Fat Wizza.