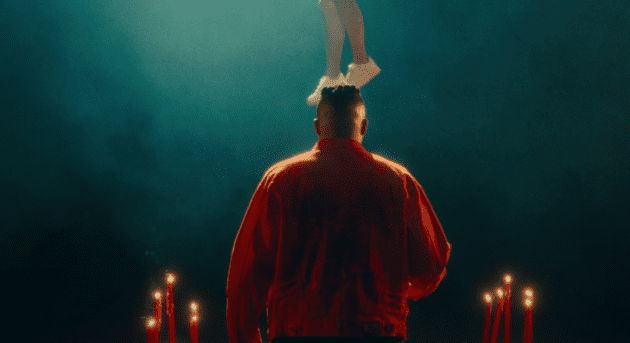 Voila!
Nas has some tricks up his sleeves in his new music video, "Black Magic".
Directed by Razak Ologunebi, the eerie clip centers Esco in a series of mystical scenes including himself floating above a bed of flowers, women hallucinating, a candle lit visual with track's producer Hit-Boy, and more.
"Shorty's sleeping next to me and it's not even sexually / I think she might be scared, she hope nobody put a hex on me / Black magic undefeated, black magic undefeated," he raps in deep thought as a woman lies seductively in bed.
The track is off Nas and Hit-Boy's Magic 2 album, the second installment of their Magic series, which features guest appearances by 50 Cent and 21 Savage.