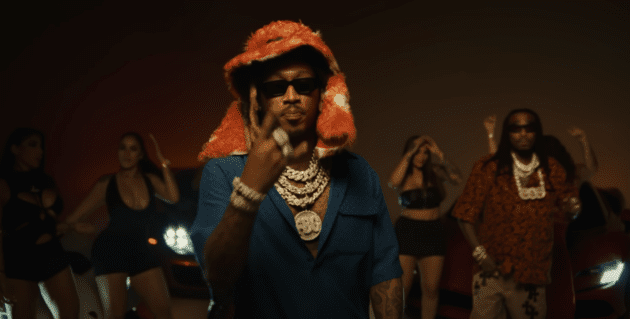 Streets need bosses.
Quavo and Future are turning up like no other on their new collaboration, "Turn Your Clic Up", which pulls up with its music video.
Over the Atake, Basobeats, Sluzyyy, and MacShooter49-produced track, the Migo and Freebandz rappers deliver their savage raps while turning up in Miami.
"Yeah, my bitch tell me "Pay for the pussy" / I take her ass shoppin' and tell her "Shut up" / Standing on business / Standing on bitches ain't nothing to part that shit up," raps Quavo alongside a bevy of eye-candy and money before Hendrix follows up with a few jabs at his exes and others.
"Big dawg status, bill hopper / I ball in his mall for my brothers / Goyard bag, tote the cutter I got it out the field, fuck Russell," he raps. "Go and ask Lori about the Patek, then go and ask Jordan, ask Dess Phillipe water, tryna drown a bitch, it's a habit trickin' on a bitch."
The track is off Quavo's upcoming album, Rocket Power, dedicated to his late nephew and fellow Migo, Takeoff. The forthcoming has previously released the Takeoff ode "Without You", and "Greatness", "Honey Bun".