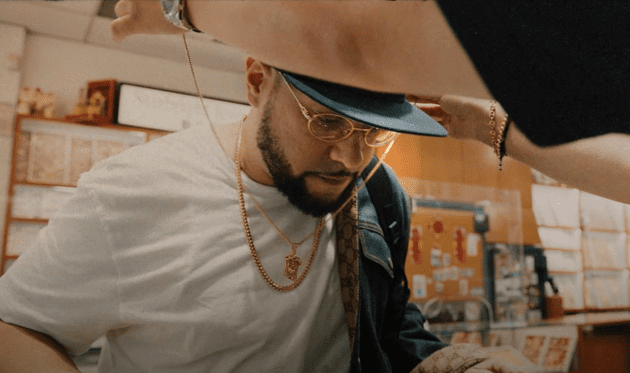 Is it really real?
Rob Markman circles back to last year's "Fake Chains" with its long-awaited music video.
Directed by Bryan Dos Reis and Chris Robinson, the Brooklyn rapper reflects on copping his first chain, the game's use of phony jewelry, and the fabricated imagery it projects.
The Write To Dream genius raps, "I know rappers who trap behind the image / Do it for the 'gram but that's not how they living," over the DviousMindz's jazzy production.
"Got a couple writers though that's not how they spitting / Need something real, but that's not what it's giving," he continues from various parts around the city, a studio full of mics, and the shopping for ice.
Rob Markman first premiered the record late last year. He has since released "4 Cornered Room" back in February.