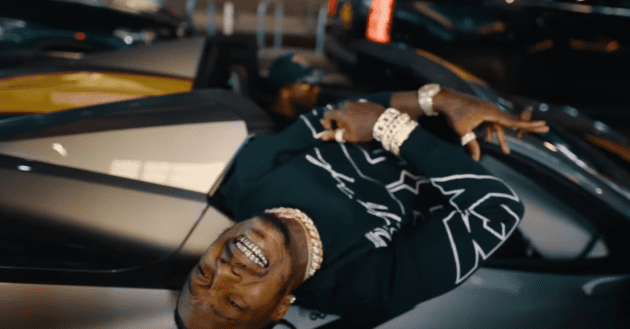 Ooweee!
From H-Town to the Empire State, Sauce Walka reunites with Conway The Machine in the video to the Houston rapper's new single, "Dangerous Daringer".
Directed by Spike Dee, Walka cruises N.Y.C. while delivering a gritty verse over Daringer's production.
"Headshot everything in the car, fuck some vests / Backflip kick, martial arts off of Tekken," he raps from Time Squares. "The weapon, niggas better duck when I step in," he continues before joining his "Super Bowl" teammate on the rooftop.
"Sipping DeLe' at Diddy house when I'm just passin' through / I was just doin' what I had to," raps the Griselda and Drumwork MC. "I just put the work in, they think I did something magical / I'm from a hood niggas relieve you of your valuable."
"Dangerous Daringer" is off Sauce Walka's forthcoming project, New Sauce City 2. Meanwhile, Conway also just released his new single, "Lalo" featuring Benny The Butcher and 38 Spesh.