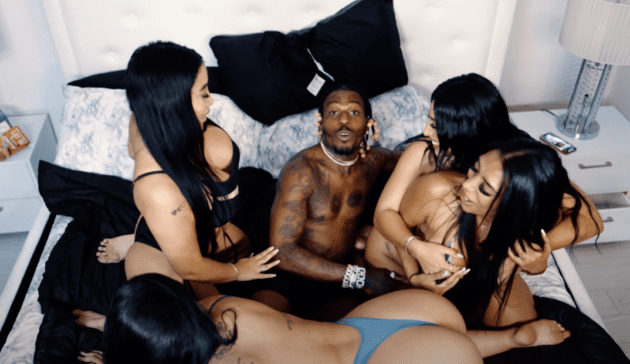 Strictly for the fans.
Sauce Walka celebrates his $10 million earnings on OnlyFans with the aptly-titled single, "Only Fans".
Even better, the release comes alongside its sexually explicit visual directed by Spike Dee. The clip centers the Houston rapper filming on his account while flexing his fruits of labor in a house full of eye-candy.
"Come home with the drip you can make two-hundred bands / She said that she wanna fuck on my Only Fans," Walka raps as a plethora of ladies twerk around him before a few others who join him in bed. "I done mixed a hundred with the wop, I'm the man / It is 'cause of the smile or the watch on my hand."
"Only Fans" comes on the heels of his most recent single, "Dangerous Daringer" featuring Conway The Machine.