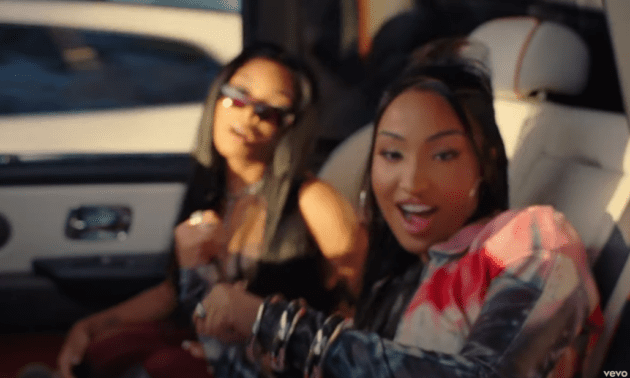 Lick a shot like a trigger finger.
Shenseea and Lola Brooke are rolling like some stunners in the video to their new collaboration, "Beama".
In the clip, the Jamaican dancehall star and Brooklyn rapper cruise in the back of the Rolls-Royce where they trade shots on their opps.
"VVS so cold, straight out of my freezer / Me nuh play, like the dealers, top shottas and squeezers," raps Shenseea from the block with Lola backing her up. "Totin' up the toaster / Even D1 players couldn't hold up / Body like milk, nah, coca."
"Beama" pulls up following Shenseea's previous single, "Waistline". Meanwhile, Lola who is hot off her collaboration with Skylar Blatt is set to release her debut album, Dennis Daughter on November 10.