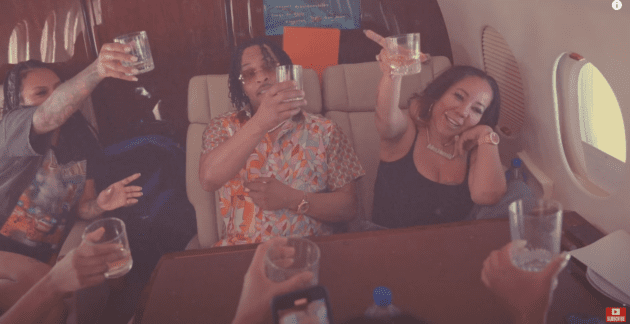 The King has returned.
After taking some time off, T.I. is back with his new single, "Vacay" featuring Kamp Mphela.
For the Grand Hustler's comeback single, the Atlanta rapper caters to the ladies and boasts both his lavishing lifestyle and exotic excursions.
"She said she like it rough, I told her ten pour / Said she already bust, I told her ten more," he raps from a jet and yacht with friends and wife Tiny in the accompanying video. "Got a man at home and made a detour / She said she love him, but love me more."
T.I.'s "Vacay" is a teaser for the Atlanta rapper's forthcoming album, Kiss The Ring, his first album since 2020's The L.I.B.R.A.
Although TIP's been quiet for the past few year's, he has released music from "Fuck Em" to "What It's Come To" and has collaborated with Kevin Gates ("Active"), Jermaine Dupri and Curren$y ("Never Fall Off"), and Killer Mike ("Maynard Vignette") among others.