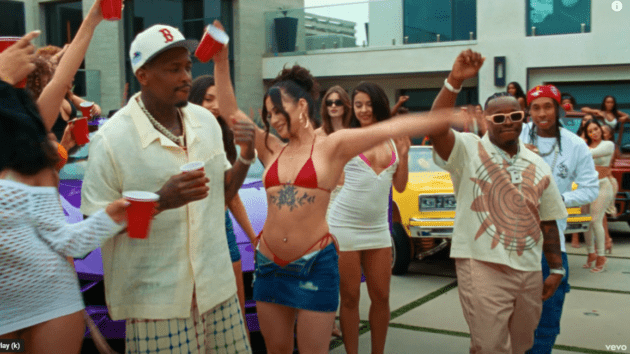 Party over here.
There ain't no weekend like a "West Coast Weekend" in the accompanying video to Tyga, YG, and Blxst's recent collaboration.
Directed by Daniel Papas, the L.A. trio kick off the weekend with a turnt up pool party filled with plenty of booze and even more women.
"New coupes, drop-tops, that's how we living / Chrome Hearts, diamond cross for my religion," raps Tyga, while YG follows suite. But now the Tequila shots get me in the mood / So if you tryna hit the room, baby, give me two."
"I got hoes for every season / Shorty wanna play, she leavin," Blxst sings on the track, which samples Tupac's 1996 song, "All About U" featuring Dru Down, Hussein Fatal, Yaki Kadafi, Nate Dogg, and Snoop Dogg.
Earlier this month, Tyga and YG released the video to their most recent single, "Platinum".