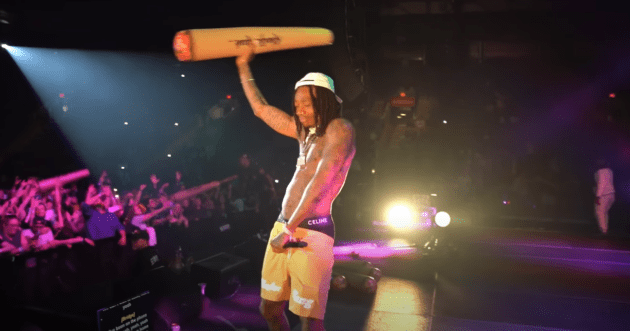 Lighters up!
Wiz Khalifa's still living it up on the road in his new music video, "What Would I Do".
Shot by Braden Walker, the rap superstar jets from city to city where he performs at various venues for The Good Trip Tour, interacts with fans, and kicks it with the homies including Berner, Smoke DZA,
"Plus you get high too, dress good, you look fly too / You about 5'2″, but you like to get quite loose," he raps over the Quadwoofer Bangz-produced track. "Brought some friends and they just like you."
"What Would I Do" is the follow-up to his previous "Little Do They Know" and are both off his upcoming WiztleMania project.