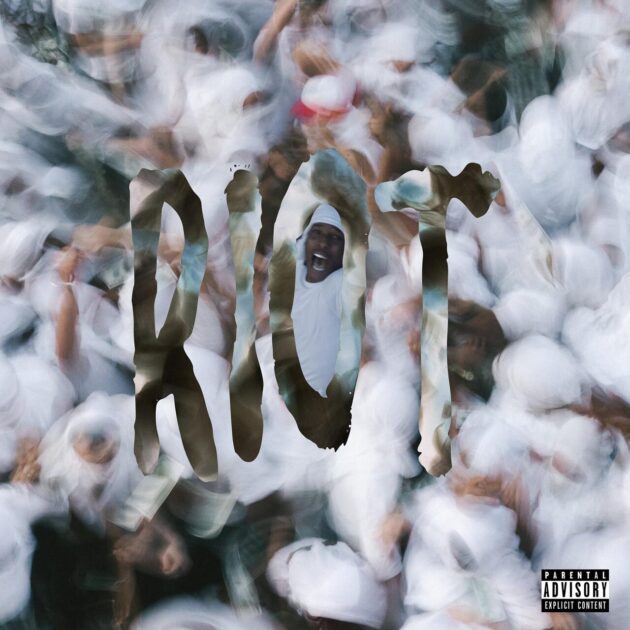 Woo Woo
A$AP Rocky brings the noise on his new single, "Riot (Rowdy Pipe'n)".
Anchored by Pharrell William's hypnotic production, the Harlemite flosses throughout the record and even throws in a shoutout to Rihanna.
"My wife is erotic, I'm smoking exotic / My whip is exotic, my crib is a cottage," Flacko raps before adding, "Rag on my head like a Habibi / Canary, my stones look like Tweety / Pass on the sweetie, I got me a RiRi."
"Riot" marks A$AP Rocky's first music since kicking off the year with "Same Problems". Since then, he's collaborated with Tyler, The Creator's "Wharf Talk". Meanwhile, he's working on his forthcoming album and expecting his second child with Rihanna.
The track also appears in A$AP Rocky and Beats By Dre's new commercial for the brand's Beat Studios Pros. In the one minute ad, Rocky uses and sports the wireless headphones while dodging pandemonium throughout the city during a pamper run requested by Ri.
"RIOT" (Rowdy Pipe'n)" is the latest single off A$AP Rocky's long-awaited album, Don't Be Dumb, which gives a scoop on it's production from Hit-Boy to Boi-1da, and more.
"We got Pharrell Williams, we got Dean Blunt, we got Metro Boomin. I don't want to leave people out," A$AP tells Complex. He continues, "We got Hitkidd, we got Tyler, the Creator, myself, Madlib, The Alchemist. We also got Mike Dean, Swedish House Mafia, and I don't want to give too much away."