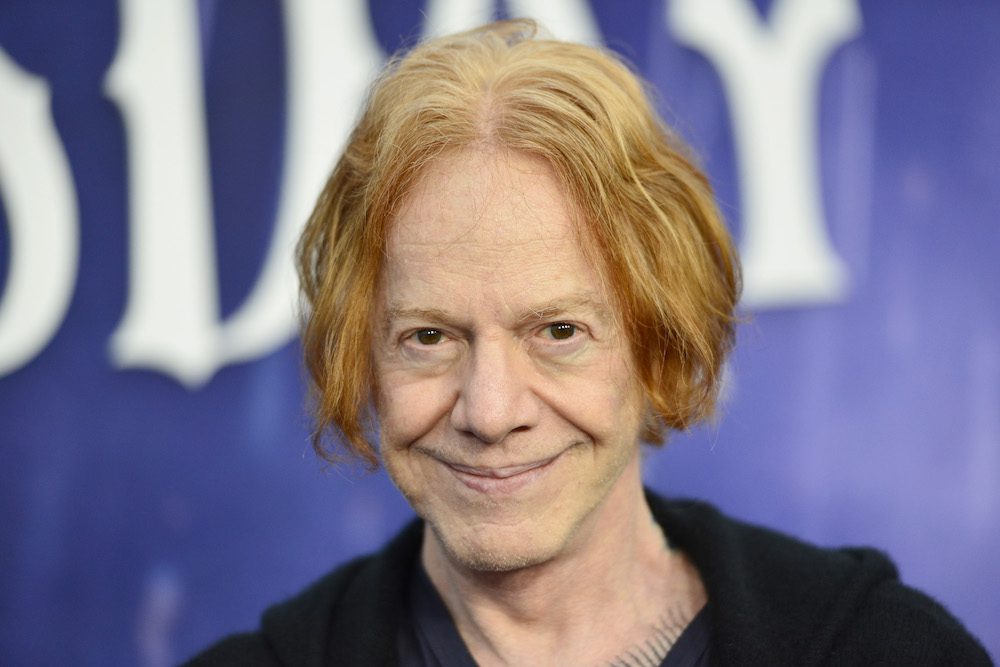 Danny Elfman has been sued by a musician and composer who alleges the famed film and TV composer failed to pay two installments of $42,500 stemming from a sexual-harassment settlement totaling $830,000.00. According to a report from Rolling Stone, Elfman entered into the settlement and nondisclosure agreement in 2018 after composer Nomi Abadi accused him of multiple instances of sexual misconduct. The report and settlement went unreported at the time.
Now, Abadi — a Julliard grad and former child prodigy — is seeking injunctive relief, demanding the full $85,000 she alleges Elfman has not paid. The breach of contract suit filed in Los Angeles Superior Court today alleges Elfman "agreed to resolve an underlying dispute which included terms that [Elfman] would make payments in four different categories in various installments over the course of 5 years totaling $830,000.00."
Rolling Stone has also obtained a November 2017 police report taken a year after the alleged misconduct. Abadi claims within the report that over the course of nearly a year, Elfman allegedly exposed himself and masturbated multiple times in front of her without her consent. Elfman denied the claims through his attorney and told Rolling Stone:
How do I respond to accusations so serious that being innocent is not a valid defense? It is excruciating to consider that a 50-year career may be destroyed in one news cycle as a result of vicious and wholly false allegations about sexual misconduct Ms. Abadi's allegations are simply not true. I allowed someone to get close to me without knowing that I was her "childhood crush" and that her intention was to break up my marriage and replace my wife. When this person realized that I wanted distance from her, she made it clear that I would pay for having rejected her. I allowed an ill-advised friendship to have far-reaching consequences, and that error in judgment is entirely my fault. I have done nothing indecent or wrong, and my lawyers stand ready to prove with voluminous evidence that these accusations are false. This is the last I will say on this subject.
A representative for Elfman also claimed that Elfman and Abadi's "limited interactions, which did not involve sexual contact, were fully consensual" and that the initial settlement was a reaction to the #MeToo movement.
When faced with threats from the other party to go public with untruths at the height of the #MeToo movement, [Elfman] faced the impossible choice between settling and continuing his career and earning a living for his family or deciding to fight what at the time was an unwinnable battle to tell the truth — Danny chose his family. It is disappointing, but sadly not surprising, that this baseless narrative would be revived now that the payments have stopped. Accusations alone should not and do not equate to guilt, and Danny will defend himself and clear his name with the volume of evidence and the other party's own words — her words speak for themselves.
Abadi's attorney Jeff Anderson responded: "It is ironic that Mr. Elfman's current statements are directly contrary to the position he maintained in the underlying dispute and to the evidentiary record."
Rolling Stone also points out a speech Abadi gave at a February press conference two days before the 2023 Grammys. She spoke as a survivor of sexual misconduct in the music industry. (In 2020, Abadi founded Female Composer Safety League (FCSL), a nonprofit that aims to "break stigmas in the industry surrounding trauma and shame." Abadi, who is a member of the Recording Academy, spoke about how she decided not to vote when she saw a list of Grammy nominations. (Elfman was nominated in the Best Arrangement, Instrumental or A Cappella category.) She didn't name him, but Abadi did call for the end of nondisclosure agreements.
"I saw the names of [alleged] abusers who were nominated for Grammys this year, and I was unable to bring myself to vote," Abadi said at the press conference. "I simply cannot fathom the idea of going along with an industry that allows silence-breakers to be vilified, or participating in a voting process that lauds abusers while some of us are barred from career opportunities because we spoke out."
She added: "There is a clear and urgent need to center the experiences of survivors of sexual assault in the music industry, who have lost their careers because they were abused and silenced."
According to this week's complaint, Elfman's settlement money was intended to help found an unspecified charitable foundation to help female composers. After the complaint was filed, a spokesperson for Elfman says: "While we can't comment on a lawsuit that we haven't received, the fact that it has made its way to the media before the defendant further shows that this is another stunt in a years-long campaign to demand money from Mr. Elfman and his family… The allegations are baseless."
Abadi reportedly first met Elfman in Denver in 2015. According to the police report,"Elfman asked an acquaintance for Abadi's email address and the two began communicating about music." Childhood friends recall Abadi visiting Elfman's studio and attending parties he hosted.
The police report goes on to claim that Elfman's behavior became inappropriate within a year; Abadi claimed that Elfman "would answer the door [at his recording studio] in a robe with no clothes underneath" and "Elfman explained this was how he liked to work and would always justify his behavior." The report also said that he allegedly masturbated in front of her without consent three times that year. "This made Abadi very uncomfortable," the report says, "but she would just look away because Elfman insisted it help[ed] with his creativity."
The report also details an incident in Paris where Elfman allegedly took nude photos of Abadi, masturbated in front of her during the shoot, and got in bed with her. A rep for Elfman acknowledged the Paris trip and nude photos but denied the masturbation and claimed that the photos had been Abadi's idea.
Mr. Elfman never masturbated in front of Ms. Abadi. Ms. Abadi has confirmed they never had sexual relations or that he touched her inappropriately. The photo shoot in Paris involved Ms. Abadi taking off her clothes and her request that he photograph her. Ms. Abadi was willfully and happily participating in the photo shoot that she initiated and requested. She disrobed almost immediately without any encouragement.
"The attacks on Ms. Abadi today by Mr. Elfman and his representatives are as bizarre as his previous behavior towards Ms Abadi," Anderson responded. "He pressured Ms. Abadi to sit for an 'artistic' photo shoot to be included in his existing photo gallery of him with many other women. He has refused to this day to return those photos."
In another instance, in 2016 Elfman allegedly gave Abadi a martini glass, which Abadi claimed Elfman said had semen in it. Beforehand, Elfman had sent an email with a photo of a full martini glass with the caption "a mystery pik [sic] to pique your 'magination."
Elfman's rep says the composer "never claimed it was semen" in the glass, and that the photo in question actually was filled with Cetaphil, a moisturizing cream. "It was designed to be a stupid photo prop and Ms. Abadi knew that," the rep said. Elfman also gave a written declaration from an assistant claiming the glass' contents were "made from stuff from his bathroom counter."
Abadi also told LAPD that she'd talked to that assistant about Elfman. Abadi claimed the assistant told her that Elfman is a "different individual who does strange sexual things" and that Elfman had "labido [sic] interests…which i stay out of."
Read the full report here.