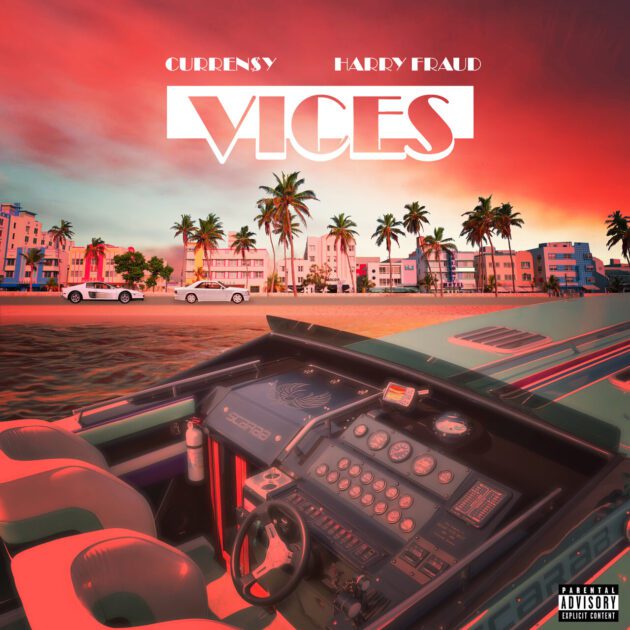 Le Musica De Harry Fraud.
Curren$y and producer Harry Fraud reunite and take their talents to Miami on their latest collaborative project, Vices.
At 9 tracks, Spitta Andretti and Harry kicked off their set with "The Great McCarthy" and "Black Point Boat Launch", before shifting into their collaborations. Benny The Butcher rides shotgun for "Stingray" while Jim Jones makes an appearance on "Marcus Camby" alongside Tommy Wright III. Other guests include Larry June, Rome Streetz, G.T., and Vico.
Curren$y and Harry Fraud previously connected in 2020 where they released both The Director's Cut and Bonus Footage albums and then Regatta in 2021.
Vices is also Curren$y's second project of the year. In April, the Jet Life rapper released For Motivational Use Only Vol. 1 produced by Jermaine Dupri.