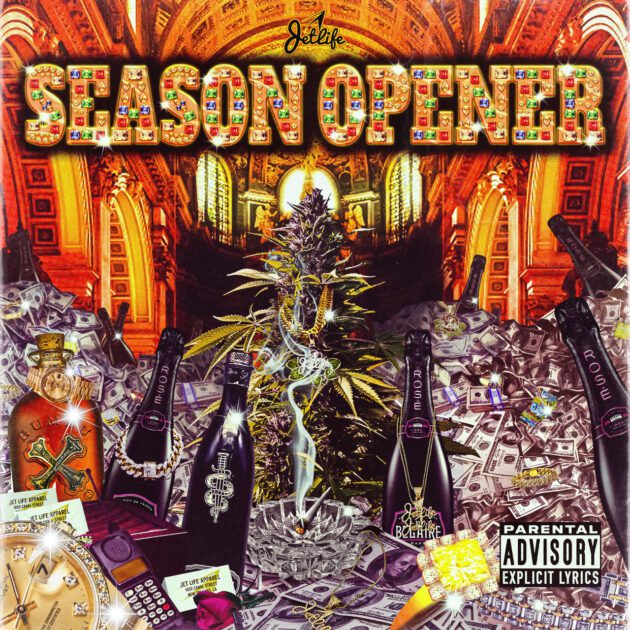 Jet season is here.
With a new season upon us, Curren$y is taking over with his latest album Season Opener featuring his Jet Life family.
Locked in with 21 tracks in total, Season Opener spotlights the New Orleans rapper collaborating with members of his Jet Life roster and close associates. including Fendi P, Black Cobain, Fiend, I'sis, G Style, Cesar the Nobel, I'sis, Rob49, Zion, Deelow, Jade, La' Rixkie God, Domonic Scott, and MyWae.
Spitta takes off on his solo effort, "Season Opener (Intro)" before joining Fendi P, Black Cobain, and Fiend on "Who Let You In Here". G Style and I'sis join forces for "I Shine", while Fendi P and Fiend trade raps with "Extra Shrimp".
Season Opener marks Curren$y's third project this year following his Vices produced by Harry Fraud and For Motivational Use Only Vol. 1 produced by Jermaine Dupri.