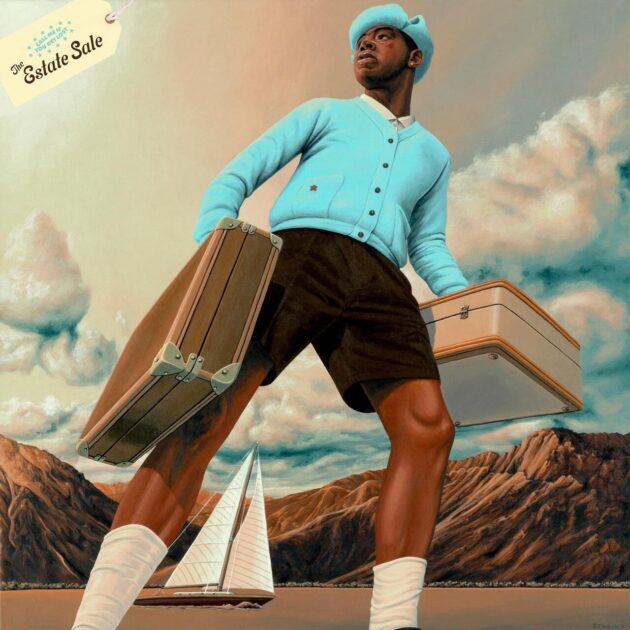 After nearly two years, Tyler, The Creator revisits his Call Me If You Get Lost album with his deluxe version, Call Me If You Get Lost: The Estate Sale.
Now featuring eight unreleased tracks, The Estate Sale includes "Dogtooth", "Sorry Not Sorry", "Everything Must Go", "What A Day", "Heaven To Me", and more. Frequent collaborator A$AP Rocky reunites with Ty with "Wharf Talk", Vince Staples makes an appearance for "Stuntman", and YG checks in on a 2020 demo titled "Boyfriend, Girlfriend".
"Call Me If You Get Lost was the first album I made with alot of songs that didn't make the final cut," says Tyler. "Some of those songs I really love, and knew they would never see the light of day, so I've decided to put a few of them out."
The original was released in 2021 and debuted at No. 1 on the Billboard 200. It also earned Tyler his second Grammy for Best Rap Album. It features appearances by Lil Wayne, NBA YoungBoy, Lil Uzi Vert, Pharrell Williams, DJ Drama, Ty Dolla $ign, Brent Faiyaz, and more.