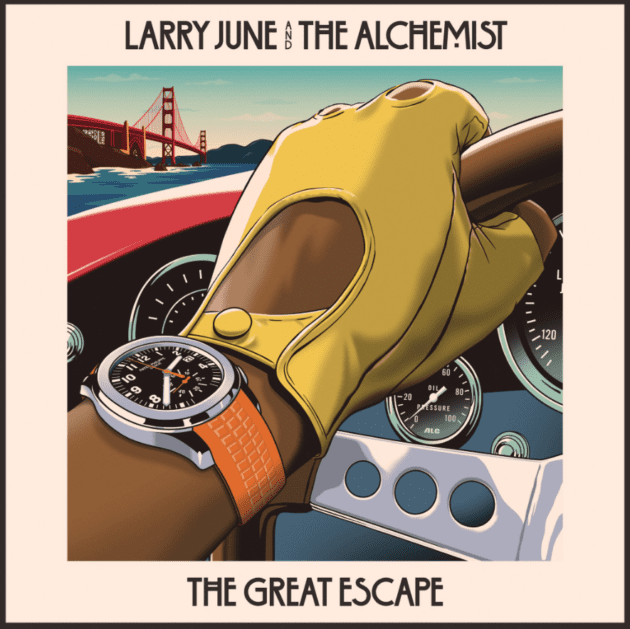 Larry June and The Alchemist pair up for their first collaborative project, The Great Escape.
Introduced with their "60 Days", the San Francisco rapper and Los Angeles producer/rapper keep their momentum on "89 Earthquake", before linking with Big Sean in "Palisades, CA".
The 15-track set also includes "Porsches In Spanish", "Turkish Cotton", "Ocean Sounds", and more. Guests include Action Bronson, Ty Dolla $ign, Boldy James, Evidence, Jay Worthy, and more. Curren$y and Joey Bada$$ both assist on "Barragán Lighting" while Slum Village makes a rare appearance on "Orange Village".
The Great Escape is the first body of work for both Larry and Alchemist. Last year, Larry June released his Spaceship On The Blade album, while The Alchemist dropped The Sandwich, a compilation of his 2018's Lunch Meat and Bread EPs. Al can also be heard on "Slipping Into Darkness" off Hit-Boy's Surf Or Drown.