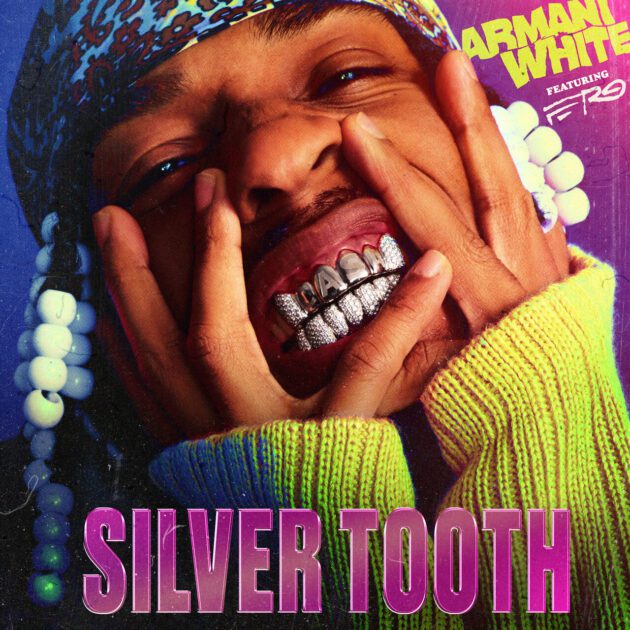 Ayy ayy ayy
Philly rapper Armani White gets looney with A$AP Ferg on the "Billie Eilish" hit-maker's new single , "Silver Tooth.".
Utilizing a sample of Bow Wow's 2001 "Take Ya Home, produced by The Neptunes, the two take their stunting habits to new heights with their whimsical bars.
"I don't wanna catch the feelings, I be tryna see what's up / That lil' the shawty clean the pendants, I'm a diamond in the rough," raps White on the hook, while Ferg delivers his sense of humor. "Couple platinum records latest 'cause I got the game locked / Cut my lines fresher than Tory Lanez's bar…," raps Ferg.
Produced by Jula Da Producer, "Silver Tooth." follows Armani's previous single "GOATED" featuring Denzel Curry. The song also marks Ferg's first release since 2021's "Green Juice" with Pharrell. Last year, the Harlem rapper returned with a freestyle over Lil Uzi Vert's "Just Wanna Rock".