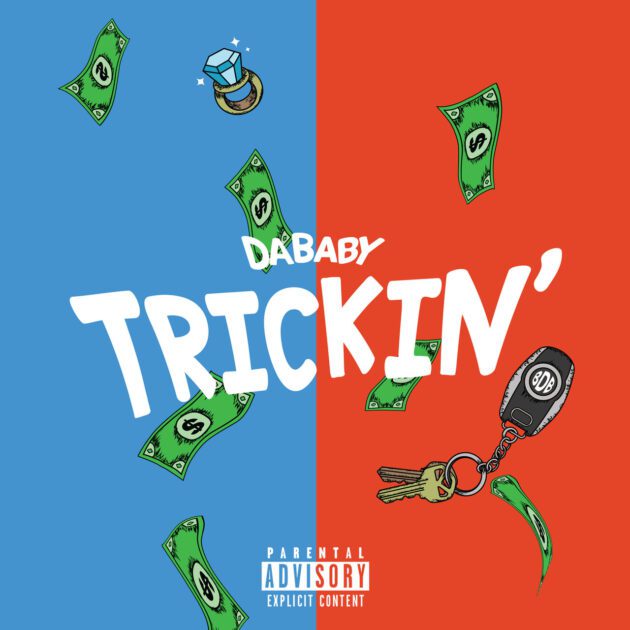 Tricking real good.
DaBaby is still up to his shenanigans and displays it all with his latest single, "Trickin".
Produced by Charlie Heat, the Charlotte rapper keeps both his tricks and money in check with his whimsical flow.
"My bankroll full of them big blue C notes, nigga, don't play 'bout business / Looking for his bitch like Finding Nemo, nigga, don't think I'm swimming," he raps.
Aside from his recent freestyles ("Peaches & Eggplants", "Fuckumean", "Sittin On Top Of The World") "Trickin" is DaBaby's first official music since his May EP, Call Da Fireman and his "Shake Sumn (Remix)" featuring Sexyy Red.