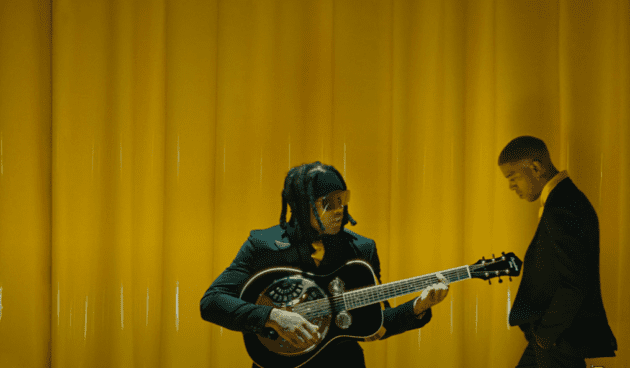 Who we are.
Cole Bennett's multi-media group Lyrical Lemonade taps Lil Durk and KiD CuDi on their new single "Guitar In My Room".
Directed by Cole Bennett, Durk and CuDi hit the stage backed by a yellow curtain for a performance of the introspective track.
"Accept me, please, accept me for me / Don't judge me off my past life, nah, I want you to believe," raps Durkio before CuDi comes through. "Hmm, who we are, telling all your girlfriends that I'm your star / Caught you in a dream, I hit you with that sauce."
"Guitar In My Room" serves as the second single following "Doomsday" featuring Juice WRLD and Cordae and are off Lyrical Lemonade's upcoming compilation album.