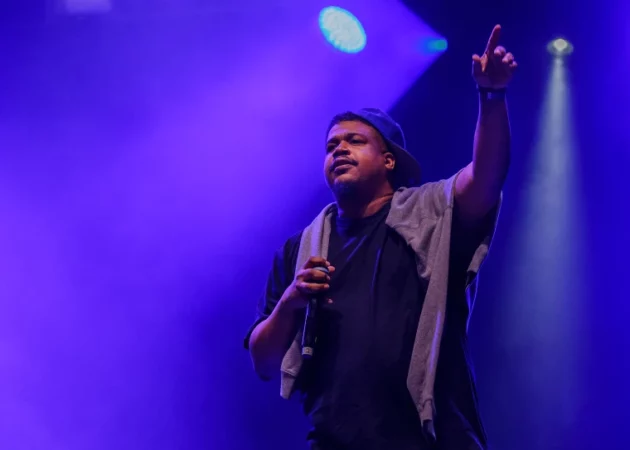 R.I.P. Trugoy The Dove.
One third of iconic rap trio De La Soul, Trugoy The Dove has unexpectedly passed away.
On Sunday (Feb. 12), the rap group's publicist confirmed the tragic news of the rapper, born David Jude Jolicoeur. He was 54 years old. The cause of death has not been revealed but Trugoy has openly discussed his struggle with congestive heart failure in recent years.
Trugoy The Dove was born in Brooklyn, but raised in the Amityville area of Long Island, where he co-founded De La Soul along with fellow members Vincent "Pasemaster Mase" Mason and Kelvin "Posdnuos" Mercer. The group released eight albums including 1989's 3 Feet High and Rising, 1991's De La Soul Is Dead, 1996's Stakes Is High, which spawned the classic songs "Breakadawn", "Me Myself & I", and "Oooh", among many others.
After sampling clearance issues over the years, it was recently announced that the six-time Grammy nominated group's music catalog will be available finally on streaming services starting March 3. Last week, De La Soul was part of the 50th anniversary hip hop celebration performance at the Grammys, but Trugoy was absent.
Many of Trugoy's peers honored the late rapper on social media after learning of his death including Chuck D, Pharrell Williams, Royce 5'9″, Questlove, Common, LL Cool J, Nas, and many others. Our thoughts and prayers go out to Trugoy The Dove's family and fans.