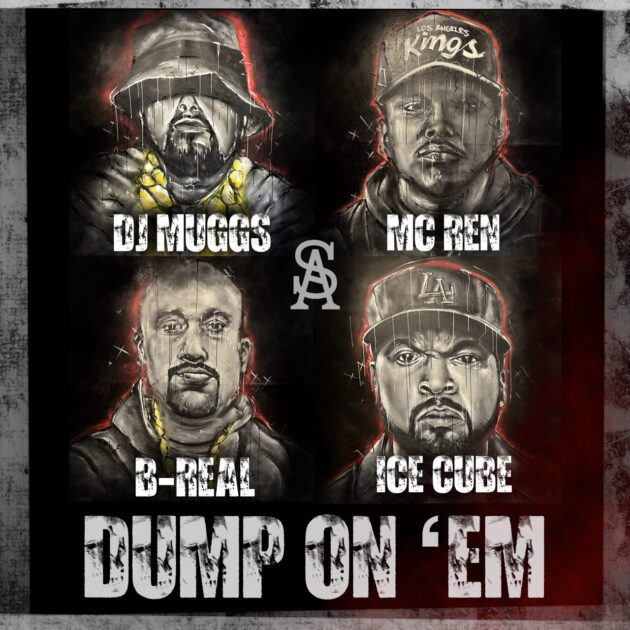 Don't come outside.
DJ Muggs rounds up some some of West Coast's finest with his new single, "Dump On Em" featuring B-Real, Ice Cub, and MC Ren.
Anchored by DJ Muggs' eerie instrumental, his fellow Cypress Hill member and the former N.W.A. duo bring some of their most gritty cutthroat lyrics to date.
"Muthafuckers always on the come up / Follow me up and they run up with the gun up, "raps B-Real. "Hold the fuck up / You coming for mine, bad luck / Tie 'em up, throw him in the trunk, treat him like a punk."
The collaboration is the follow-up to the previous "Joker's Wild" performed by Cee-Lo. Both tracks are off DJ Muggs' upcoming album, Soul Assassins 3: Death Valley due August 25 with its cinematic movie, premiering September 15.