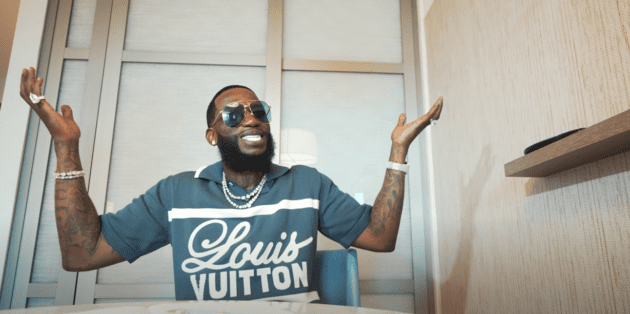 Look at me now.
Gucci Mane's living the life in the accompanying video to his new single, "Now It's Real".
Directed by Omar The Director, the 1017 head honcho vacationing in Florida where he touches on his trials and tribulations and flexes is on his haters.
"My car it cost two million, my watch cost a ticket / Worth a quarter billion now, and now I'm talking liquid," he raps at his hotel suite and alongside his collection of automobiles. "I'm hurting these haters feelings, mama said I'm gifted / They say my label cursed, I guess the curse lifted."
"Now It's Real" arrives following "Woppenheimer" and are both off his upcoming Breath Of Fresh Air due October 13.