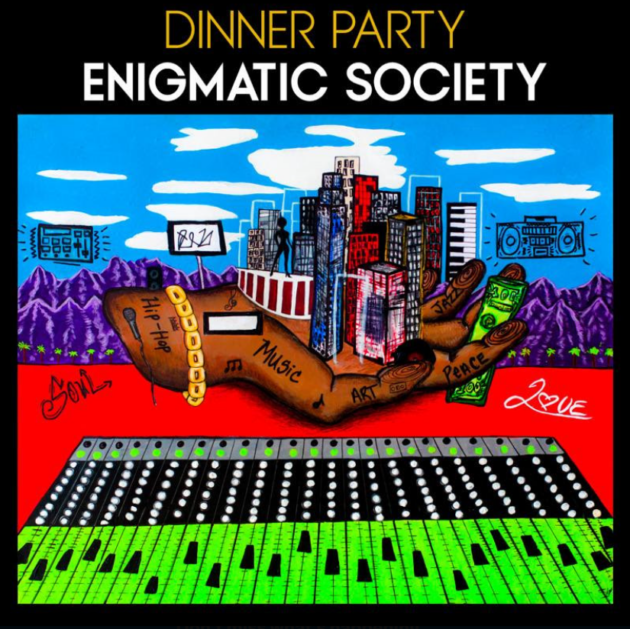 Dig in.
Dinner Party serves up another round of food for thought with their fresh new EP, Enigmatic Society.
Consisting of musicians Terrace Martin, Robert Glasper, Kamasi Washington, and 9th Wonder, the producing super-group brings nine new tracks. It's lead by the Ant Clemons-featured "Insane", produced by Terrace Martin and Sounwave, which features a sample of Mtume's 1983 hit "Juicy Fruit". Arin Ray joins the Party on the second single, "For Granted", produced by Terrace Martin and 9th wonder.
The remaining tracks include "Watts Renaissance", "The Lower Eastside", and more. Arin Ray returns for "Breathe" and "Love Love", while Phoelix reunites with the group on the opening track "Answered Prayer", "Can't Go", and "Secure" alongside Tank.
Enigmatic Society is Dinner Party's first project since 2020's Dinner Party: Dessert, the follow-up to their self-titled debut Dinner Party.