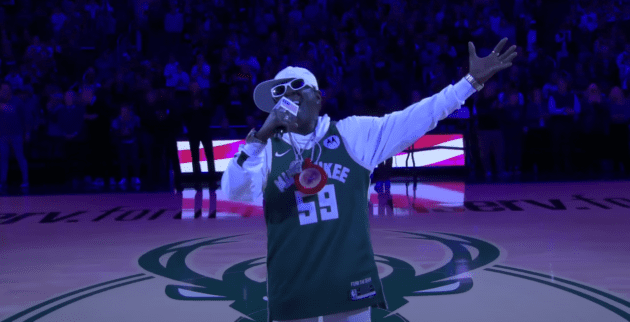 Yeah boy!
Flavor Flav was commissioned to open up one of this past weekend's NBA games with the U.S. National Anthem.
Prior to tip-off of the Atlanta Hawks and Milwaukee Bucks game on Sunday (Oct. 29), the Grammy-nominated rapper and Public Enemy member took center court of Milwaukee's Fiserv Forum with his flavored rendition of "The Star-Spangled Banner".
"The anthem was a long time bucket list item,,, that was fun!," the 64-year-old rapper tweeted following his televised performance. He added, "I can't live my life worried about what people might say about me. I won't let that stop me from trying new things and doing things I wanna do. Some people might not like that. But a sure failure is if you stop trying."
The Atlanta Hawks (1-2) earned their first victory of the new season with their 127-110 win over the Milwaukee Bucks (1-1).