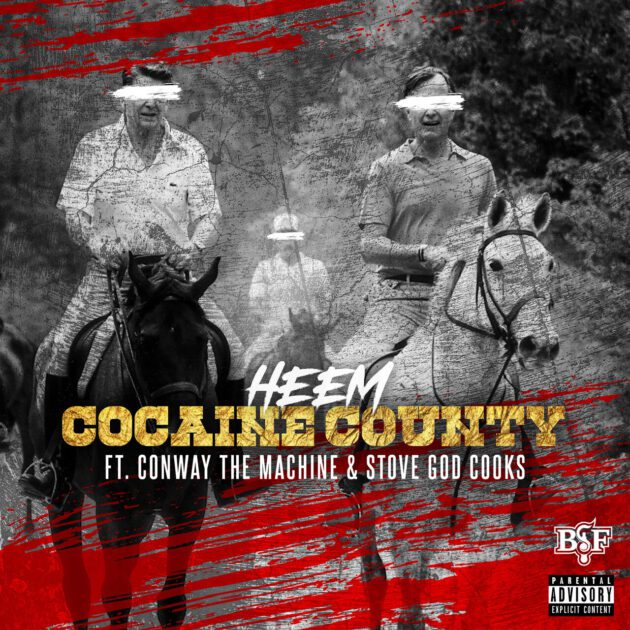 Welcome to Cocaine County.
Black Soprano Family and Griselda connect in "Cocaine County" for Heem's new single featuring Conway The Machine and Stove God Cooks.
Anchored by Stove God Cook's infectious hook, Heem and Conway The Machine trade pure coke raps over a hard-hitting production by Marc Spano.
"I seen the dope growing / It made me feel heroic / And tell them stories 'bout it like a cocaine poet," raps Heem before Conway proceeds. "Jesus Christ, I'm eating right? / I mean like I can go buy a new Tesla with my feature price," boasts The Machine.
"Cocaine County" is off Heem's upcoming sophomore album, From The Cradle To The Game, which arrives May 12 featuring contributions by Benny The Butcher, Styles P, Jansport J, and members of the Black Soprano Family.