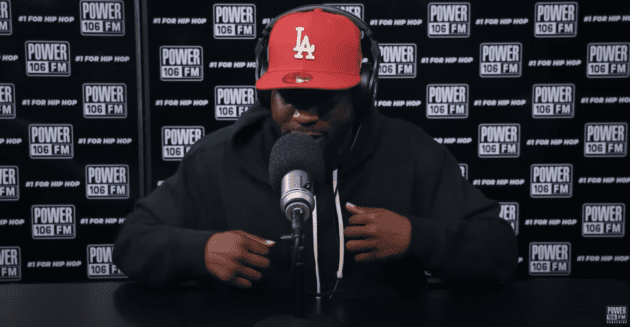 This is Jay everyday.
TDE's Jay Rock brought his talents over to L.A.'s Power 106 with his first freestyle with host Justin Credible.
Over JAY-Z, Dr. Dre and Rakim's "The Watcher 2" instrumental, the Watts lyricist brought his vicious bars over the classic Dre instrumental.
"Things still the same for Johnny / Hearing the whispers, the bullshit behind me," raps Rock. "Still in my parking lot where niggas will find me / Niggas saying they street, never bleed the concrete."
Last week, Jay Rock released his "Ambition (Freestyle)" and is prepping his next album, Eastside Johnnny.