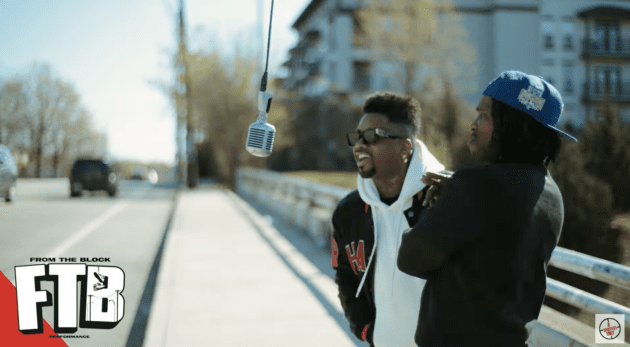 With their collaborative album still in the works, Jermaine Dupri and Curren$y premiere their song "Never Enough" for 4 The Shooter's latest, From The Block Performance.
In front of the Atlanta skyline, the duo crack the mic with a hot verse from each.
"You niggas ask why I go so God damn hard / 'Cause when I came up, it was so damn hard," begins JD over a soulful loop. "Daddy wasn't home, mama worked like a slave, that's why I'm so focused when it comes to getting paid." Meanwhile, Spitta goes hard as soon as the beat drops. "I just re-did the floors / For what they charged the boy, I could've bought a new foreign car," boasts Andretti.
Jermaine Dupri and Curren$y's For Motivational Use Only Vol. 1 coming soon.