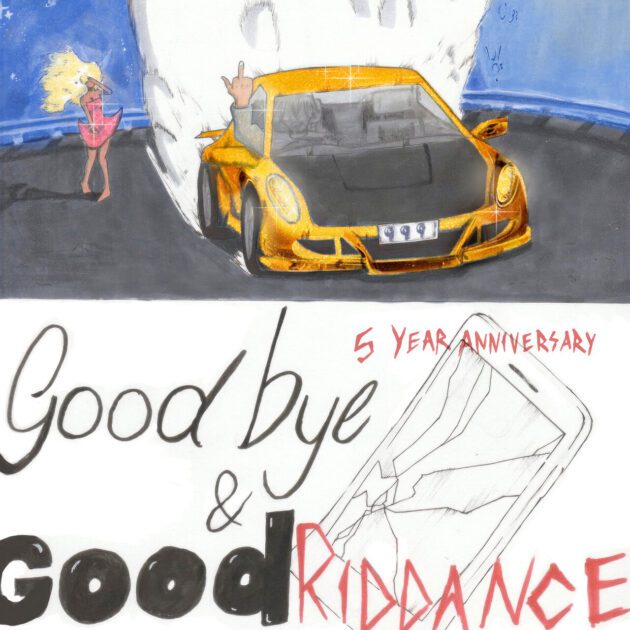 Happy Anniversary.
In celebration of the fifth anniversary of Juice WRLD's Goodbye & Good Riddance album, the late rapper's estate has released its 5 Year Anniversary Edition featuring two unreleased tracks.
On "Glo'd Up", co-produced by Take A Daytrip, Lil Bibby, and Russ Chell, Juice details his experiences with moving on from a troubled relationship.
"She's on my phone looking for closure," he sings. "Hate when I'm going through the motions / 'Cause I ain't ever showing no emotions / I tell her, "It's over, it's over" I done glowed up, I done growed up."
Meanwhile, Juice tackles the Rvssian and Lil Bibby-produced "No Good", where the Chicago artist opens up on a variety of topics from previous substance abuse and women who are addicted to his wealth. "She ain't nothing but a no-good, diamond-watching woman / Only love me 'cause she see Versace on my linens."
The reissued of Juice WRLD's Goodbye & Good Riddance (5 Year Anniversary Edition) can be streamed in full here.